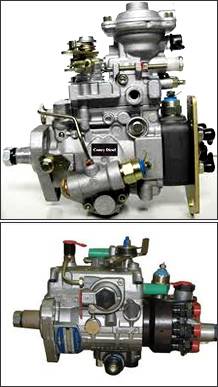 Data fight: Making sense of China's export figures
Analysts and industry observers have raised doubts over China's stronger-than-expected exports in December 2012.

Official figures showed outbound shipments jumping about 14 percent YoY to reach $199.2 billion. This trounced even the most positive estimates of 9 percent growth made by Bloomberg based on a survey of 40 economists. The median forecast in that survey was for a 5 percent gain.

Taken by surprise, China economic observers are attributing the surge to seasonal and accidental factors. Fabricated exports are not being ruled out.

In an e-mail to Global Sources, Gordon Chang, renowned author and China expert said, "I don't think this is the first time China's trade statistics have been inflated."

"My guess is that 2012 is the first time that Beijing's numbers have been substantially inaccurate. The only way to know, however, is to cross-check Beijing's numbers with all of China's trading partners for several years," he added.

Goldman Sachs economist Song Yu was quoted in Bloomberg as saying local authorities may have tried to raise export figures by "making round trips (for shipments) in special trade zones". But he emphasized there is no hard evidence supporting this.

He noted it is also likely exports were rushed in December to maximize cost-saving initiatives. To sustain international trade, the China government implemented temporary policies that exempt 4Q 2012 exports and imports from inspection fees and other related charges.

UBS analysts said the increase did not match goods movements through ports and imports by trading partners.

Some experts believe the export data is not consistent with on-the-ground realities. Everbright Securities' senior analyst Zhong Zhengsheng commented on his Weibo it was "unbelievable" China's exports to Europe could recover so dramatically in a month.

"Export (growth) to Europe increased from -18 percent in November to -2.3 percent in December, reversing the downward trend since early 2012. The recession in the euro zone, however, may have worsened in the fourth quarter of 2012."

Ye Tan, an influential commentator, expressed similar concerns on her blog. She said that the export data is contrary to the "situation she has witnessed" in the Pearl River Delta and Yangtze River Delta.

"The Yiwu Commodity Index has not started to increase. Garment exports have increased but the China Keqiao Textile Index is still gloomy. Overall export prices are down 11.82 percent from early 2012, and down by 2.68 percent against December 2011."

Defending the numbers

China's customs administration and Ministry of Commerce (MOC), meanwhile, have defended the export figures saying monthly volatility is normal.

In an e-mailed statement to Bloomberg News, the General Administration of Customs said every dollar is accounted for by declaration documents in their export and import data.

At a press conference on Jan. 16, MOC spokesman Shen Danyang noted exports in January 2012 dropped 0.6 percent but increased 18.3 percent in February. Similarly, April shipments rose 4.8 percent while May exports were up 15.3 percent.

He noted that exporters had indeed sped up deliveries in December to maximize benefits from the inspection fees exemption.

Some experts agree with this, and believe external factors could have also played a role.

In an interview with Global Times, Hong Kong-based Bank of America Merrill Lynch economist Lu Ting noted the volatility of monthly YoY changes in trade data is well known. He said the strikes in California ports in November 2012 could have disrupted China's US shipments that month. The resolution of the strike in December could have then bumped up China's exports to the US.
Looking forward to January data
Analysts will be eagerly waiting for and watching closely export statistics for January to see if the positive trend continues. If indeed December figures were inflated due to accidental factors such as exporters rushing orders, the growth rate in January should be lower.
But based on results of a supplier survey conducted by Global Sources, it is likely January growth rate will not drop dramatically over the previous month. According to the survey, China manufacturers predict smoother sailing overall in 2013. Half of surveyed respondents expect export earnings this year to grow, while one-third see a status quo.
Compared with 2H 2012 projections, the outlook for 2013 is more positive as fewer companies said they expect outbound revenue to drop. Optimism, however, is lower than a similar survey a year ago when nearly all respondents said they were certain of export growth.
Hu Yifan, chief economist and research department head at Haitong International Securities is also optimistic about export prospects this year. She anticipates China's overseas shipments to increase 12 percent.
Challenges, however, are still on the horizon. Liu Shan, visiting professor at Nankai University Institute of International Economics wrote on his blog that the euro zone economy has not yet bottomed out.
Liu added that emerging markets, particularly the ASEAN, will be driving China's exports. This in itself could be a difficulty if the territorial disputes in the South China Sea worsen.