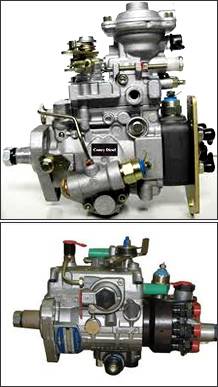 3D printer production taking off in China
Shrewd as they are, China suppliers have started manufacturing and exporting 3D printers even though the technology is just starting to gain momentum the world over. The global industry, growing 30 percent annually, is expected to be worth $6 billion by 2020, with China accounting for 15 to 20 percent of supply.
The country is an early adopter, with the government jumping on this particular bandwagon about 20 years ago by investing in R&D. As a result, China now has four major research centers, including Xi'a Jiaotong University, Huazhong University of Science and Technology, and Tsinghua University, working to bring 3D printing into the mainstream.
Individually, companies are also pursuing R&D, combining in-house endeavors with partnerships with 3D printing leaders abroad, including Germany's EOS, and ALM, 3D systems and Harvest Technology in the US. Partnerships revolve around supply chain and technology enhancements, and manufacturing processes.
Materials compatibility, however, continues to be a challenge. Most China-made 3D printers utilize thermoplastic extrusion and light cure technology, limiting usable printing materials to plastic.
In contrast, other technologies work with more than one type of printing media. Selective laser sintering, for example, employs thermoplastics, and metal and ceramic powder. 3D printers can also adopt ABS, PLA, nylon, glass-filled nylon, epoxy resin, silver, titanium, steel, wax, photopolymers and PC depending on their technology.
Hunan Farsoon High-Technology Co. Ltd is among the China suppliers addressing the materials issue directly, carrying out extensive R&D. In March 2012, it became the second maker after Germany-based Evonik to offer nylon powder for SLS 3D printers. Hunan Farsoon now exports the material to the US, Sweden and Italy.
Hunan Farsoon was established in 2009, backed by founder Xu Xiao Shu's more than 20 years of experience in SLS technology obtained in the US.
Most of the 20 or so 3D printer makers in China started operations in 2008 and 2009.
Nanjing Zijin-Lead Electronics Co. Ltd was founded in September 2008. The joint venture boasts a registered capital of $30 million. Its management and technology development team has 30 members. Nanjing Zijin-Lead can turn out 20,000 desktop 3D rapid prototyping machines every year.
Meanwhile, the line's earliest entrant started conducting 3D printing research in 1991. Wuhan Binhu Mechanical & Electrical Co. Ltd expanded into production in 1996. Annual revenue now exceeds $4.7 million.
3D printing manufacture in China is geared toward the domestic market, although there are companies, including Hunan Farsoon, Nanjing Zijin-Lead and Wuhan Binhu, offering versions for export. These suppliers have shipped about 1,000 units each annually since 2009. The US, Europe, Israel, Russia and Vietnam are among the key overseas destinations.
As for product selections, China companies offer both desktop and industrial 3D printers. Models can print objects as small as 10cm and up to 120x120cm.
Desktop versions account for the bulk of domestic output. They are from $1,000 to $10,000, although companies expect prices to go down to $600 to $800 in coming years as demand and volume production rise. Models can be used to create toys and figurines, and even house plans.
Export-bound industrial types are priced between $3,000 and $20,000, with some exceeding $2 million. They are suitable for automotive, military and aerospace applications, and the production of specialized lines such as machinery and medical devices.
Wuhan Binhu is said to be the first in the world to offer models with a printing size of 120x120cm, the largest in the industry. It was cofounded by Wuhan Municipal Science and Technology, Huazhong University of Science and Technology, and the Shenzhen Innovation Investment Group.
Impact on traditional manufacturing
Because of material, cost and other developmental issues, some industry experts consider 3D printing a startup even as others maintain it could alter China's volume manufacturing landscape. In contrast to traditional production where materials are removed by cutting, drilling and other processes to form an object, 3D printing adds layers of materials to virtual blueprints, which are created via CAD, and include molds and even actual products. This reduces significantly molding time. Complex casting alone, for example, is shortened from 90 days to just 10.
"We're a long way from starting another industrial revolution," Beijing Tiertime general manager Guo Ge told Caixin.com. "But if more improvements can be made in materials and operational capacity, manufacturing will be transformed." Beijing Tiertime is the largest maker of 3D printers and rapid prototyping products in China.
"3D printing will not replace traditional volume manufacturing in the short term," said Wang Jue, secretary of China 3D Printing Technology Industry Alliance.
This is echoed by Beijing Henglong manager Feng Tao. The Caixin.com article quoted Feng as saying mass production "is still the most economic" way to produce components.
Likewise, Renaud Anjoran of Sofeast Quality Control believes 3D printing will not disrupt mass production in the coming five years. "It is like the reshoring from China to the US movement: plenty of anecdotes in the press, but insignificant impact overall."
Wang added that most 3D printer manufacturers in China should focus on providing the service than go into volume production.